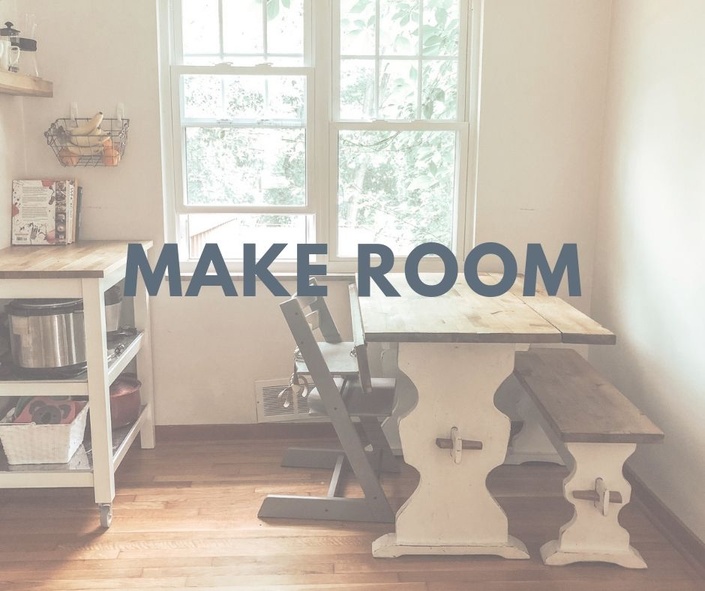 Make Room - The Mastercourse
Make Room for What Matters, Make-over your days, and Settle into the Life You Love
Do you feel like you're constantly cleaning up after your family instead of enjoying them?
Or maybe you just feel overwhelmed by ALL the things - your job, your way too busy schedule, your kids, your home- all of it.
Friend, you're in the right place.
I've been there - and I want to help guide you through what has helped me completely reroute my life from frazzled, overwhelmed and anxious to a whole lot more peaceful and joyful.
I've been guiding women through this change through my top rated podcast, minimal-ish, and through challenges and mini courses, but I continue to get requests for a more step by step process- so that's where this course comes in.
In the Make Room Master Course, I'll guide you through a realistic version of minimalism that makes sense for you and your family, all the way from decluttering your home to making the essential mindset shifts we need to ACTUALLY make lasting change in our lives.
I truly believe that less is more, but not just in our homes- when we take this minimalism mindset into every area of lives, it looks like intentional living, and it looks like creating the life you actually want to live, having time for what matters to you, and fully embracing your life and your season.
This course is for you if:
you're overwhelmed with your home and/ or your life.
you're drowning with too many commitments and too much to do.
you feel like you're always cleaning up but your home is never actually clean.
you want to declutter but you don't know where to start.
you don't even know how to enjoy motherhood, but you wish you did.
you're burned out, you're tired- and you feel like there's gotta be something more, or at least, you hope so.
you feel like your days are just happening to you, and sometimes, to be honest, you feel a little purposeless.
you want to take ownership over your home, your days, your mindset, and your motherhood, but you don't know how to start.
It's time to savor your days instead of just getting through them.
What you get:
A complete guide to creating the version of realistic minimalism that fits for you - for your home, your days, and your mindset.

Access to an easy to use online learning platform + your private log in (access across all devices)

25+ video and/or audio lessons

A Members-only private Facebook group where you can ask questions (to me and the community of other women and moms)

A live Coaching/ Q&A session once per month to keep you accountable and keep you going! (PS YAY! We get to have coffee together every month!)
Your Instructor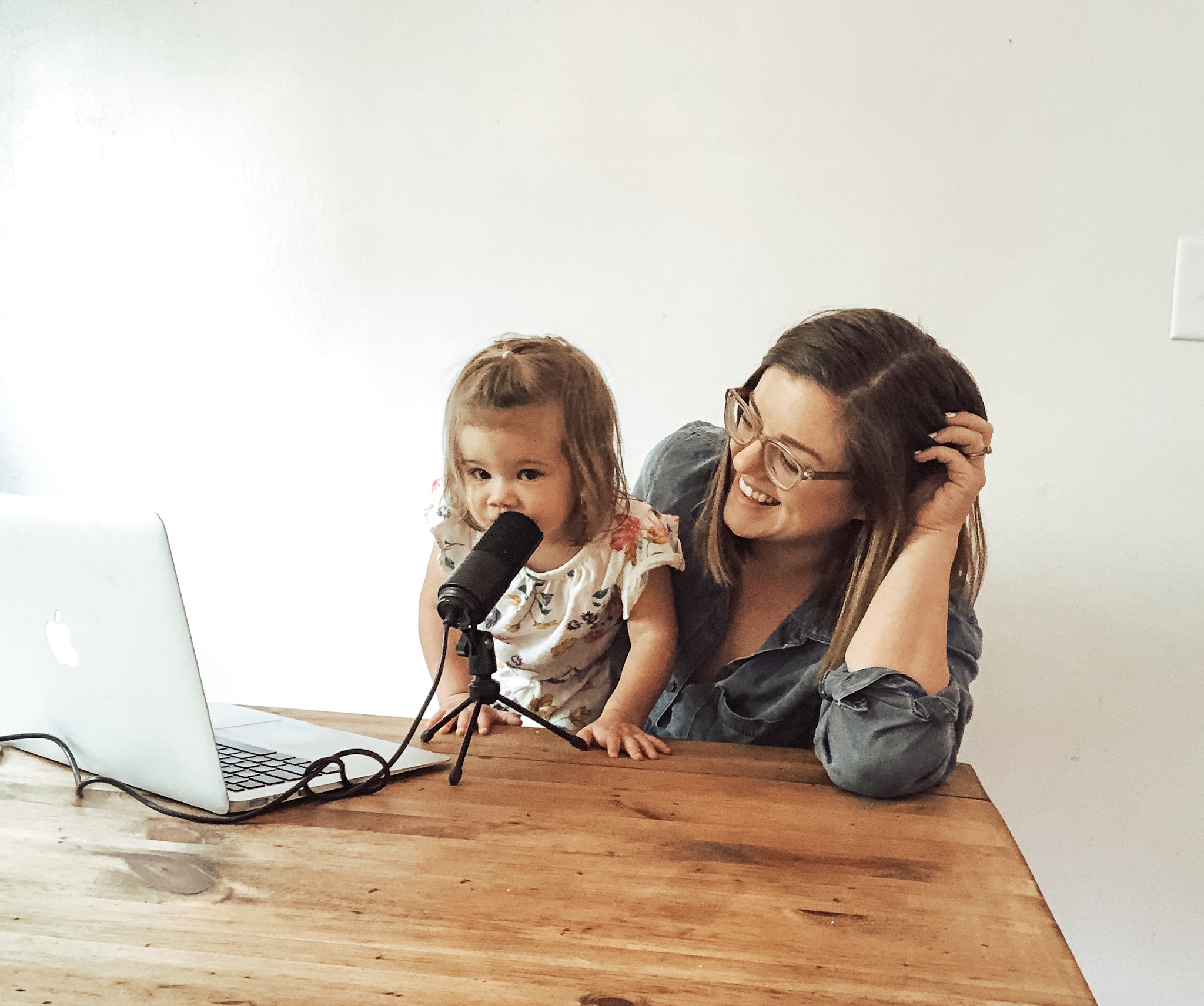 Hi - I'm Desirae, host of the top-rated minimal-ish podcast (where I talk each week about minimalism, motherhood, and intentional living), mom to a sweet almost-two-year-old, and wife to Nick. Happy you're here!
What makes my message so realistic, relatable, and implementable?

Well, for one, I'm a mom to a toddler, and I completely overhauled my life and implemented minimalism into every area of it when she was a newborn- what a great time to choose to go through every area of my home and declutter! Okay, so maybe it wasn't the best time, but I absolutely know what it takes to do this realistically, with little ones at our feet. I also fully believe that your version of minimalism might not look like mine, so I think of every perspective I possibly can as I plan my lessons and content anywhere I talk about minimalism, including this course.
Oh, and did I mention I'm trained to do this?
I'm a professional teacher by trade - and not just for little kids. I'm certified to teach at the high school level, and I've taught adults in professional workshops, so I know what it takes to guide students to reflecting and taking action on what they learn.
Class Curriculum
Intro - What is Realistic Minimalism?
Available in days
days after you enroll
What People Say About My Courses and Challenges:
"Desirae's challenge has been super helpful and beneficial for not just myself but for my family! Trimming down our possessions has given me more time to focus on the people I love the most and the things we love doing. I know have the brain space to be more intentional with my day and I am no longer overwhelmed with a lengthy "to-do". Thank you Desirae for taking the time to help my family on the path to simpler living!"
-Emily Hardy, Past Challenge Participant and Community Member
Frequently Asked Questions
When does the course start and finish?
It starts as soon as you hit checkout and ends never! Really I suggest going through one module per week, but decluttering will probably take you longer than one month and you can come back and access this course whenever you'd like! The minimalism for your days and mindset piece of this course is also really helpful to come back to whenever you might need a refresher!
How long do I have access to the course?
After enrolling, you have unlimited access to this course for as long as you like - across any and all devices you own. The best part? This is the very first round of the course, so as I put in updates over time, you'll get access to them AND you get access to all of it at the lowest price it will ever be.
What if I am unhappy with the course?
Well, I truly hope this won't be the case! I believe this process WORKS and I've seen it work in my own life and other mom's I've helped walk through it. But, if for some reason you are unsatisfied, I want to help. Contact me within 30 days after purchase and I'll give you a full refund to anyone that took time to go through the course materials and still feels unsatisfied.
What if I feel like I won't have time?
I'm all about efficiency - The lessons will be as short as possible to deliver the important information. I know your time is valuable, and I believe this course is completely doable for you with the time you have. Plus, this course will help you have more time and make more time for the things that matter - so really, if you don't have enough time, I'd say this course is important for you!
What if my spouse isn't on board with minimalism?
We're going to cover that in this course, so no worries! I know it feels hard to dive into an entire lifestyle change if your spouse isn't on board, BUT, I believe that if you change first and show the benefits of the change happening in your own life, your spouse would be more open to this. So this course really is the perfect place to start. In fact, we'll cover how to approach any/all family members on the subject of minimalism!
What is the cost? I'm not sure I can afford it.
97 dollars for a course created by an actual teacher (yes, a professionally trained one), an online community for accountability to go through this with you for four weeks, a live coaching session each month, plus access to me for any question or concern you may come across. That is incredible value and a massive amount of accountability you'll be getting for the price! If you're wondering why the course is set at the price it is, a few things. This covers the cost of actually running the course (because it costs money to do so!), Plus the time it takes to run this course while we're going through it together. Often times we say we can't afford something that would ACTUALLY bring value to our lives and spur us on to make lasting change, then we turn around and buy a $5 Starbucks coffee several times a week (which really ads up to more than the cost of this course over a month, and no lasting life change happens from that Starbucks.) I know it's hard to believe you are valuable enough to make an investment in yourself and your life- but here's the question: Do you want to continue living the same way you currently are? Do you want to continue to feel overwhelmed with your home? Overwhelmed with motherhood? Plagued by a negative mindset and a cluttered brain? If not, jump into this course and maybe hold off on a few Starbucks purchases this month to make up for it. You can make that same coffee for pennies at home ;). You're worth this small investment in yourself, friend.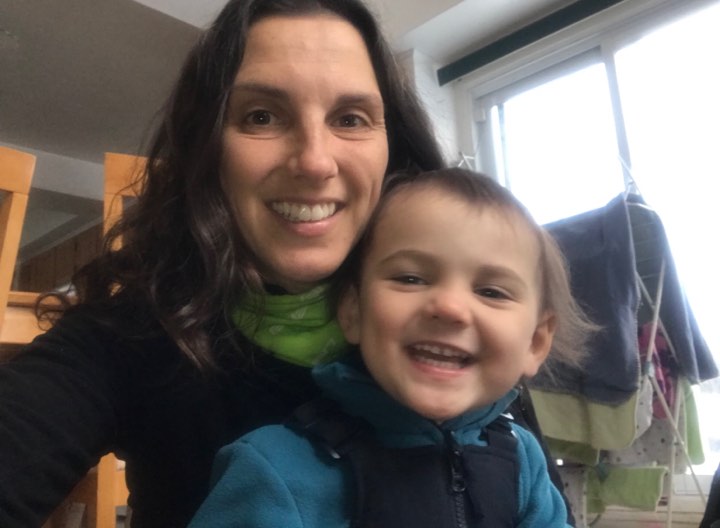 "I love your energy. You're inspiring, non-judgemental, and easy going, and yet won't let us settle for anything but the best version of our lives we can live. The SIS challenge has helped me focus on one area or room at a time. I've also loved the community - seeing others' ideas, asking questions to the group, and even offering my own insanely amateur insights - lol. A huge thank you from this fan and her family."
-Jenn Tuck, Past Challenge Participant, Course Participant and Community Member
It's okay to invest in yourself.
You are so worthy of it.
And when we use our money in ways that are intentional, you know, like learning a process that can help us completely change our lives and create more joyful days? We're using our money in one of the best ways we can.
Plus, this isn't just an investment for yourself. A more joyful, peace-filled mama means a more joyful, peace-filled family. I really do believe that's what you'll gain when you take this course with me.
This course is not open for enrollment.