Ever feel like you just can't get your life together?
If you've ever wanted to get consistent with something but couldn't- like waking up early, cleaning your house, or working out?
Simple, Purposeful Days is for you, because rhythms and routines are what you need.
I know this because I've been there.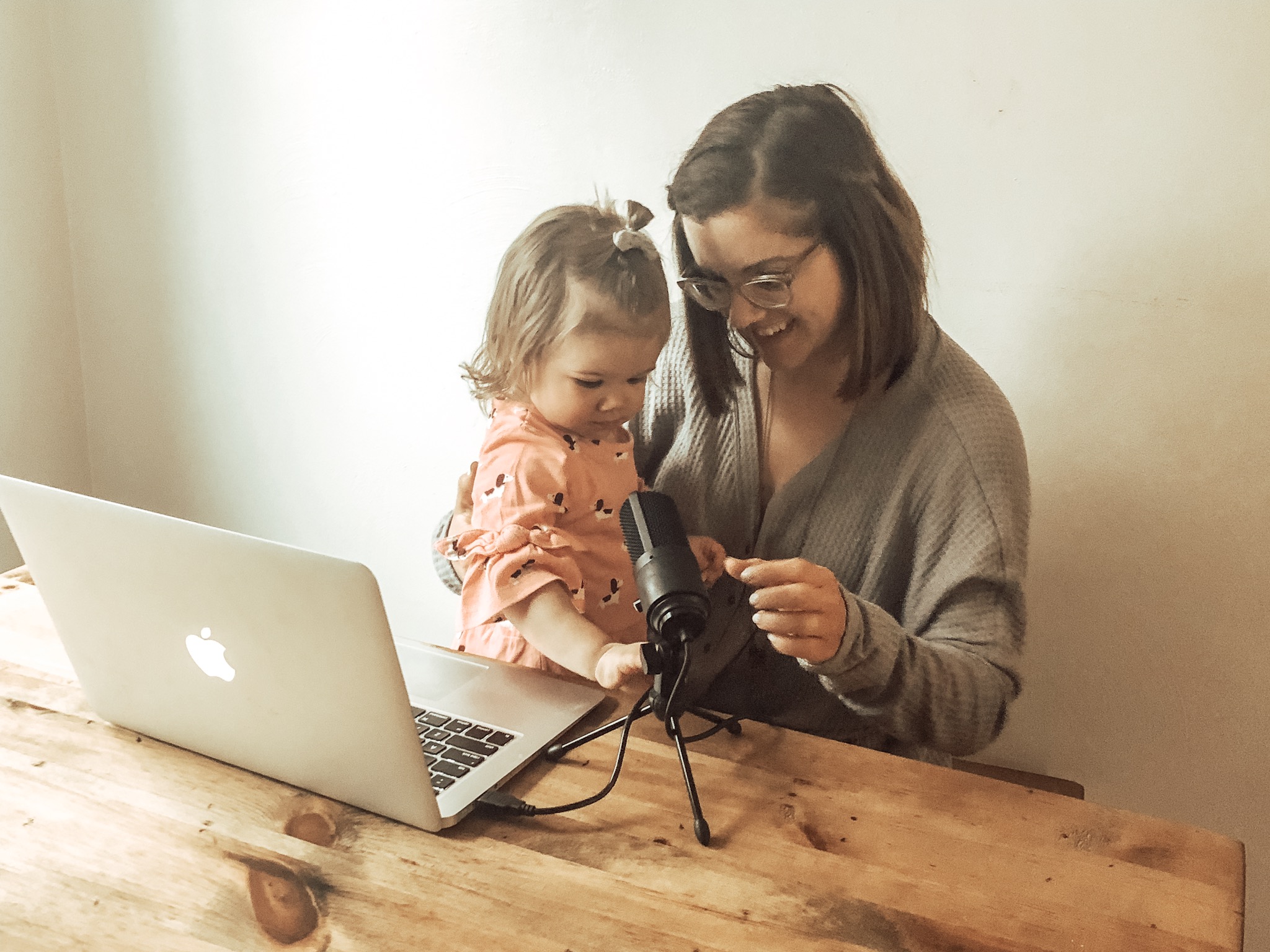 I'm Desirae, the host of Minimal-ish, a top rated podcast about making room for what matters in your life.
I'm a toddler mom, and as I entered into motherhood, my inability to get organized and consistent with ANYTHING became an even bigger problem than it was before.
I have spent countless hours setting up new planners, new organizational systems, absolutely loving the idea of a fresh start, and a new, organized life. And time after time, I've failed. I've ended up, once again, with appointments that I have forgotten because, well, I didn't write them down in that new planner I set up.
I've ended up over booking myself. And I've ended up with a life and a home that has felt unmanageable. I've lived like this most of my life. And then I found minimalism.
Can you relate to this?!
Simplifying my possessions made an extreme difference in my life. My home started feeling manageable. And I started to have more brain space to think about making my life more manageable, too.
I still couldn't quite get a hold on my wildly unorganized to do list. I couldn't quite figure out how to simplify my schedule and my life, even after I simplified my home and possessions.

Then, one day, I found my missing link. I needed to establish anchors within my days. I needed rhythms and routines that acted as a guide for each week, each day, each hour, even.
---
I created Simple, Purposeful Days because I know rhythms and routines can be life changing for mamas who just can't seem to organize the chaos of everyday motherhood.
Because here's the thing- it's not about organization...
It's about cutting down on the amount of decisions we have to make daily.
It's about intentional planning and simple repetition.
Simple, Purposeful Days is a mini course that will give you a simplified system to create rhythms and routines that make sense for your actual life.